Have you ever wondered what could cause Ulcers in a dog?
Like in humans, like dogs, don't be surprised.
They develop when the thick, protective mucosal layer of the stomach lining is damaged and degraded.
However, this condition serves majorly as an important cause of the condition for a dog being diseased or could lead to mortality, the death of a dog.

What are the Main Causes of Ulcers in Dogs?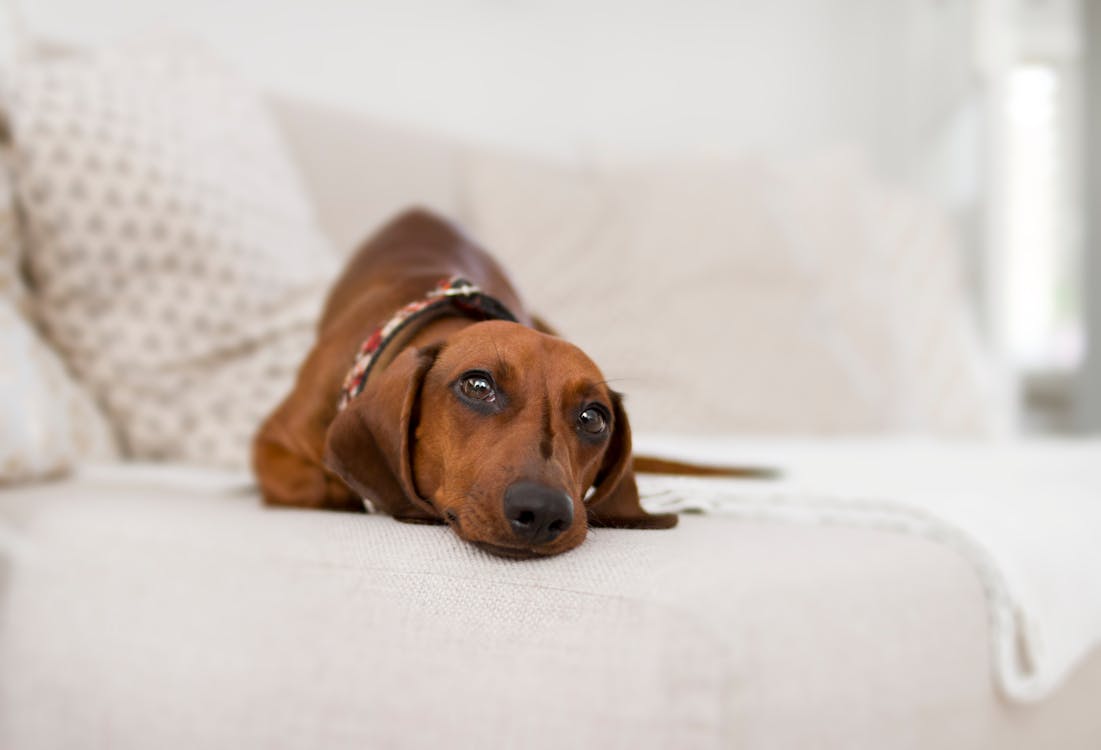 Ulcers range from small, painful sores in the mouth to bedsores and serious lesions of the stomach or intestine. Ulcers are caused by infection or medication, not stress or poor diet which may include:
Chronic dehydration: when dehydration occurs repeatedly for long-periods regardless of how much fluid you give to a dog on a particular day.
Stress: about six out of every 10 dogs will suffer from the burning, gnawing abdominal pain of an ulcer at some point in life once the rate at which stress recur is high.
Bacterial infection: Bacterias like H canis, H felis, H heilmannii, and some other bacteria species at times colonize the stomachs of dogs.
Cancer: certain types of cancers serve as an agent that gives rise to an ulcer. Cancer such as adenocarcinoma and lymphoma.
Viral infection: Herpetic stomatitis is a viral infection of the mouth that causes sores and ulcers.
Ingesting toxic substances: including plant and human food that is toxic
Other Causes Are
Allergic reactions; when dog body attacks a foreign substance that typically doesn't pose a threat, Chronic inflammation, A diet with too much fat, and exposure to certain drugs
Helminths That Causes Ulcer in Dogs
Some parasite tends to cause ulcer when they live by affixing to the stomach where they feed on a dog's blood to mature and lay eggs. This may include:
Flukes
Coccidia
Tapeworms
Hookworms
Roundworms
Threadworms
Cryptosporidium
Factors That Tells If a Dog Have Ulcer
Anorexia (Loss Of Appetite)
Loss of appetite in dogs is a top factor that expresses the existence of ulcers in dogs. Appetite, compared with hunger, physiologically aroused by the body's need for food. However, If your pet has anorexia for a long enough period of time, it will lose weight, that is why pet's weight is important on every visit to the clinic. Guess what? Immediately there is rapid loss weight, appetency reduces.
Diarrhea
At the moment of a condition in which feces are discharged from the bowels frequently and in a liquid form, a dog could be said to have an ulcer. Although, diarrhea is subjected to be a symptom of several disease conditions. But in this case, the stool is dark and tarry.
Dehydration
Dog depends on water to keep their bodies regulating properly. Dehydration is sickness itself. In fact, many researchers have put to the public why you need to prevent a dog from dehydration. Sometimes, dehydration may cause and indicate ulcers in dogs.
Mucous Membrane
The mucous membrane of a dog is normal when it is Red, indicating perfection and healthiness. But when it is the other way:
Blue or purple membranes indicate a lack of oxygen being delivered to the tissues and constitute an emergency.

Brick red membranes may indicate shock.

Pale pink or white mucous membranes indicate severe anemia or sudden blood loss.
However, the above, with no doubt, is part of symptoms that tells if a dog has an ulcer.
Collapse
When a dog suddenly collapses or loses consciousness, it indicates several types of a diseased condition. An ulcer dog will collapse at the extreme.
Ptyalism
When a dog drools a lot, it is characterized to be salivating. Ptyalism is the rapid or excessive flow of saliva.